Avis de décès » Yvon Lemieux (English)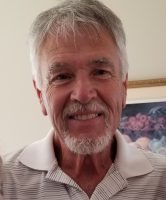 1948 - 2022
Share your Memorial with Family & Friends
It is with the saddest regret that we announce the death of Yvon Lemieux at the age of 74, on September 14, 2022 in Quebec city, Canada.
Husband of Mrs Claudine Beaumont, son of the late Juliette Théberge and the late Adelard Lemieux.
He leaves to mourn, in addition to his wife, his children : Patrick (Amy Holder) and Jamie (his granddaughter Madison), his brothers and sisters : Thérèse (Dany), Henri (Simone), Réjeanne (late Alyre Nadeau), Louise (Claude Robert), Donald (Francine), his brothers-in-law and sisters-in-law : Ginette Beaumont, Réjean (Françoise), Rénald (Micheline), Clément (Johanne), Nicole(Yvon), Denis, Jocelyn (France), Sylvie, Yvon (Sonya) as well as several nephews and nieces, cousins, other relatives and friends.
He was entrusted to the Rejean Hamel inc. Funeral Home.
A sincere thank you to the staff of the Hôtel-Dieu de Québec (cardiology and intensive care) for their dedication and for the quality of the care and support provided. Your testimonials of sympathy can result in a donation to heart disease and A.V.C fondation.
For information : Phone number : 418-845-6161 / Fax number : 418-845-8920, E-mail : salonfuneraire@videotron.ca
Guestbook
Celebrate Yvon's life with a short message, photo or video!

Ajoutez Une Sympathie